Our welcoming and attentive dental team is here to put you at ease during your appointment with Dr. Peter Hazim. From greeting you at the front desk to assisting chairside, you can count on us to handle anything you need to make your visit a success. Give us a call today at 972-727-5599 to schedule an appointment with our prosthodontist in Allen, Texas.
---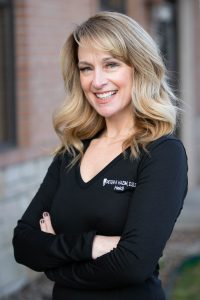 Heidi is our wonderful business manager and enjoys working alongside her husband, Dr. Hazim, to help run their family-owned practice. She is a former auditor for a CPA firm in New Jersey but now works to support not only her husband but also the team that makes our office a great environment to work in. Heidi and Dr. Hazim share two beautiful daughters they each love spending time with. Outside the office, you can find Heidi reading, cycling and traveling whenever she can.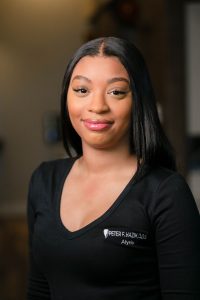 Alyric
Patient Coordinator
Alyric grew up in St. Louis, Missouri, where she was a marketing management major at Missouri State University. Wanting a fresh start and a change of scenery, Alyric transferred to the University of Texas in Dallas and became a part of our team in July 2021. After joining the practice, she quickly discovered a passion for dentistry and is now enrolled in Collin College to pursue a bachelor's degree in dental hygiene.
She is the first smile you receive when you become a patient at our office. Her infectious personality is sure to put your mind at ease, and she is always happy to answer questions you may have. She loves how Dr. Hazim is family-oriented and cares about every one of his team members on an individual level.
When she is not studying for class or working, she enjoys trying out new restaurants in Dallas with her family and boyfriend.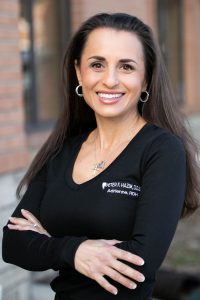 Adrienne joined us in March 2006. She received her dental assistant certification in 1997 and went on to graduate summa cum laude from Collin College's dental hygiene program with an Associate of Applied Science degree in 2001. Since then, Adrienne has become dental laser certified and is a hands-on dental laser trainer in addition to being a dental hygienist. She works hard to give patients individualized care and is very appreciative of the support shown by Dr. Hazim.
Adrienne and her husband, Jeff, have been married since October 2017 and share three children. And when she is not caring for patients, you can find Adrienne spending time with family and her two dogs.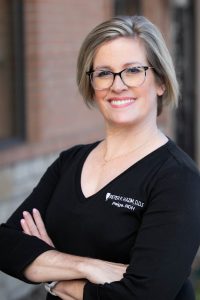 Paige started working at our office in 2013. She is a graduate of Tyler Junior College, where she received an associate degree in dental hygiene and was recognized on the dean's list. She admires the quality of care Dr. Hazim provides and being in an environment that cares deeply for our patients.
She and her husband, Bart, have two children, Lilly and Luke, who are both attending Texas A&M. Paige also enjoys reading and gardening whenever she can.
Ammar joined us in June 2022. He is a strong team player and devotes the highest level of patient care to contribute to the success of our office. He is married and enjoys how much this practice invests in the highest technology to care for our patients.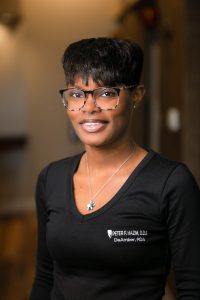 DeAmber
Registered Dental Assistant
DeAmber started working at our office in November 2021. She is a graduate of Concorde Career College and is highly skilled in communication, time management and being goal oriented. She enjoys how our office feels like a home away from home and how everyone shares the same vision. When she is not caring for patients, you will find DeAmber caring for her amazing 3-year-old son, who is her world.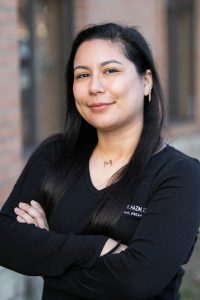 Marikis become a part of our team in August 2015. She is bilingual in English and Spanish and is a wonderful team player who always makes our patients feel like they are family and says, "Mi casa es su casa." One of the best things she enjoys about the practice is the family feeling and the support we offer to each other and our patients. Her hobbies include cooking, riding motorcycles, watching movies, reading and going to the gun range.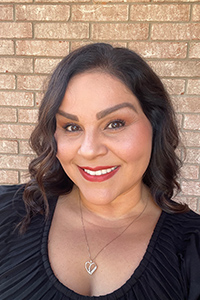 Angela
Treatment Coordinator
Joining our practice in June 2023, Angela is the newest member of our amazing team! She loves the way Dr. Hazim truly cares about his patients and treats his staff like family!
She first became a dental assistant in 1997 and now finds her passion in helping patients understand and coordinating their dental needs. With 26 years of experience, Angela is always ready to answer any questions that you may have about your dental care!
Originally from Los Angeles, she has called Texas her home for 15 years. Her and her husband, Eric, have 2 amazing kids and a fur baby who keeps them busy! When not in the office, Angela is usually at the softball field with her daughter or cheering on the Rangers and Cowboys!